New Blue Journal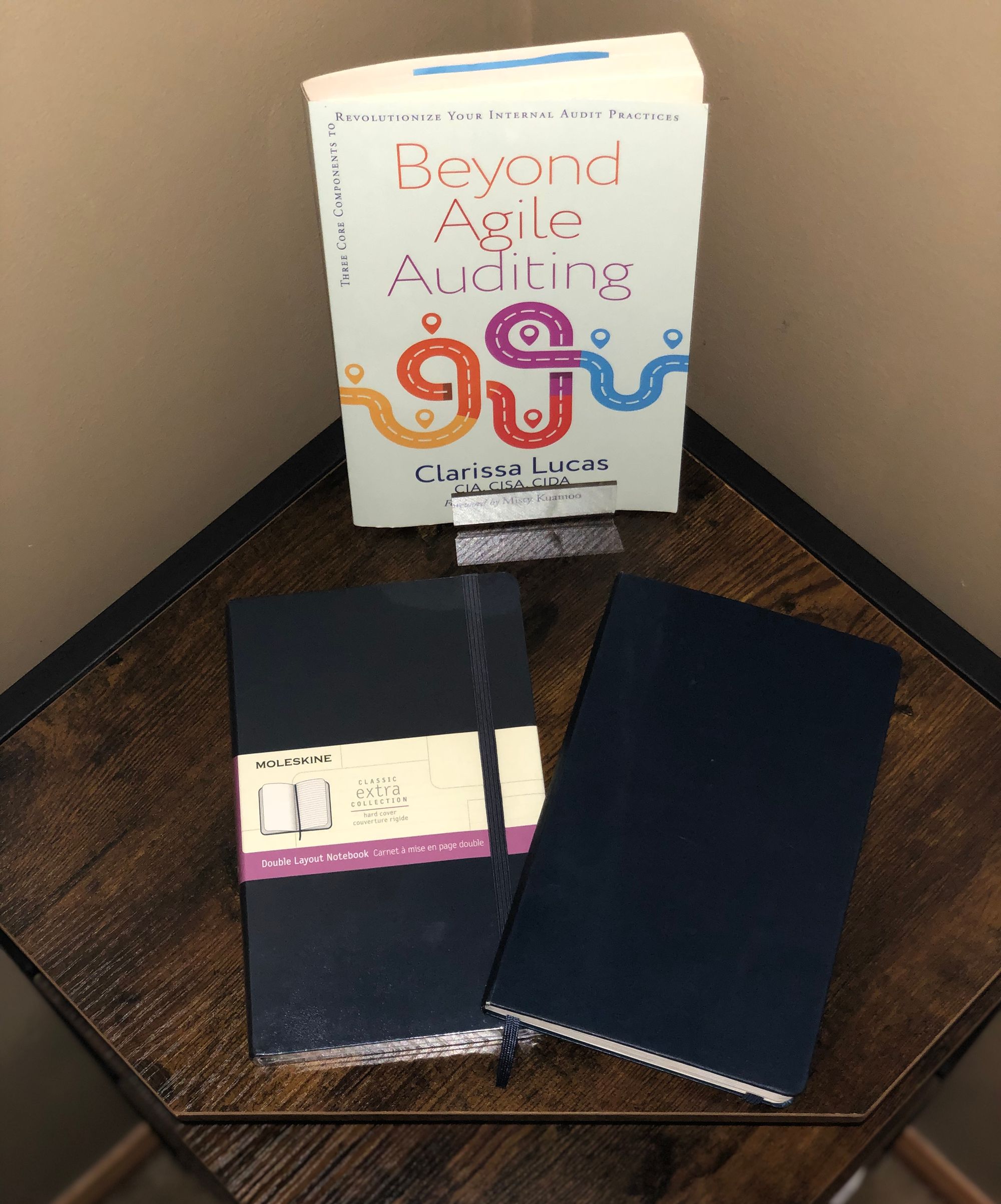 For those of you who have been following my journey for a while, you know the significance of my blue journal. For those of you who joined the Beyond Agile Auditing and Clarissalucas.com community more recently, let's recap.
When I started writing Beyond Agile Auditing, back in May 2022, my family and I were traveling quite a bit. My son was on a travelling ice hockey team at the time. Instead of dragging my laptop from city to city and rink to rink, I bought a blue journal that fit easily in my purse, so I always had a place to write.
Read more on that part of the Beyond Agile Auditing journey in my previously posted four-part blog series:
I'm rapidly running out of pages in that blue journal. You might think that signifies the end of my Beyond Agile Auditing (BAA) journey, especially since the book is published and out in the world. Once the book is published, the work ends, right? Not for me. Instead, reaching the end of my blue journal is really symbolic of reaching a milestone on the BAA journey. Bringing an idea into a rough manuscript and evolving it into a finished published book that is in readers' hands (or ears, if audiobooks are more your style) is a HUGE milestone. But it isn't the end of the road.
Now my journey shifts to the next adventure - continuing to spread the message, sharing it with audiences at conferences and through podcasts and continuing to share helpful content through clarissalucas.com's blog and newsletter. And with that change of focus comes a new blue journal. My travel season is in full swing again, and having a fresh journal means that you can expect the great content to continue.
Speaking of continued content, what would you like to see me write about in a future post? Comment below, and stay tuned!